Now I have picked some strange projects over the years, I doubt if I can incorporate them into the RJW project but these look like a joy to paint.
Khurasan have today launched a new range 28mm Rodent Civil Wars.
Their press release states as follows.
We have both the Bolshirats and the Menshimice for this tumultuous war, as well as the dreaded Adlerkorps mercenary stosstruppen. The models were sculpted by Bob Olley, and these were painted by Andrew Taylor.
The range is 28mm scale, but keep in mind that the Bolshirats and Menshimice are diminutive, so are about 20mm tall. The mighty Adlers are a full 28mm tall. For each rodent range, we have troopers armed with the Mousin-Nagant rifle, command, and a HMG team.
Here are the Bolshirats – Cheese! Land! Peace! All power to the Rodents!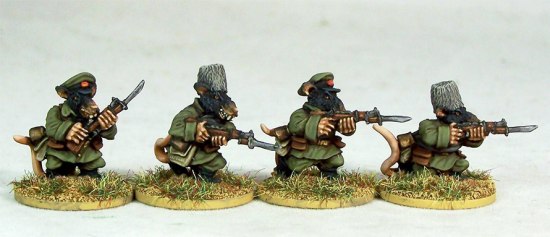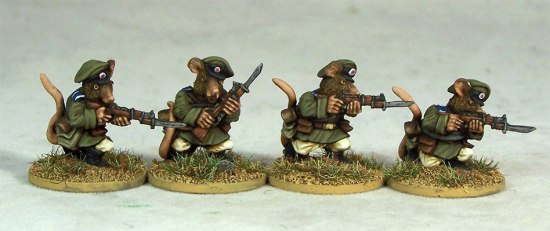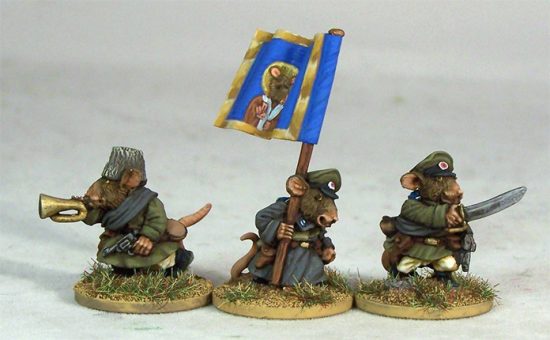 And then there is....
The fearsome Adlerkorps now serve as mercenaries for any rodent officer lucky (and rich) enough to hire a few. Standing at a full 28mm height, and trained in ferocious stosstruppen tactics, fighting with grenades, submachineguns and even trench-shovels, even one of these grim veterans can turn the course of the battle. Gott strafe die Bulldoggen!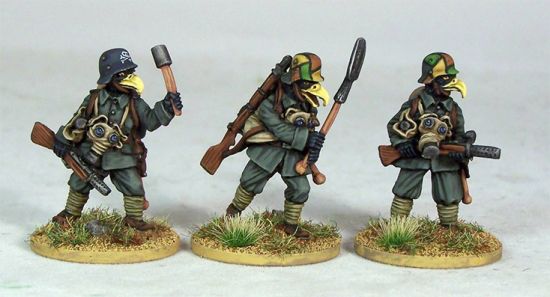 I doubt if they are every likely to grace my own painting table, but they do look rather good... :-)